Home > luoghi-enti-sport > annuncio 21437
Online workshop by Marysia Lewandowska | Ethics of practice | School for Curatoria Studies Venice
Categoria:
Enti, Località, Aziende di promozione turistica, Attività e sport
Annuncio:
Online workshop by Marysia Lewandowska
In breve:
Online workshop by Marysia Lewandowska | Ethics of practice | School for Curatoria Studies Venice
Data:
17/11/2020
Citta':
Venezia
Provincia:
VE
Email:
curatorialschool(x)gmail.com
Sito web:
http://www.corsocuratori.com
Testo inserzione:
Ethics of practice – online workshop by MarysiaLewandowska January 25 – February 10, 2021 Dead line for applying: January 10, 2021 This intensive remote-learning course is designed to introduce the history and theory of curating as well as the processes, procedures utilized by curators and other professionals in the art exhibition making. Through a series of interactive lectures held by artist MarysiaLewandowska, students will be able to develop an intimate understanding of historical curatorial practice and of the most recent developments in curating contemporary art today. The course investigates a variety of approaches to curating, from the fundamental questions related to its social and cultural roles while providing constructive tools for the participants. TEACHING: The remote learning experience includes lectures, seminar participation and discussions. The course provides unique opportunities for direct student engagement with arts professionals, as well an extensive array of discussion forums. The teaching is intensive and supportive, with an emphasis on individual learning, developing a broad range of knowledges and understanding related to curating and its ethics. FACULTY: The lectures will be held by MarysiaLewandowska, a Polish-born artist based in London since 1985. She has been exploring the public functions of archives, museums and exhibitions often resulting in conceptually driven projects and films involving the property of others. These works propose new relations between forms of knowledge and ownership, activating reflections on the social and immaterial public realm. In 2009 she has established the Women's Audio Archive followed by a publication Undoing Property? co-edited with Laurel Ptak in 2013. Her work has been presented by Tate Modern, ModernaMuseet, MuzeumSztuki, Whitechapel Gallery. The latest installation It's About Time occupied the Pavilion of Applied Arts at the 58th Art Biennale in Venice. The Museum of Modern Art in Warsaw has recently included the Enthusiasts Archive project in their collection. She is currently collaborating with Kunsthalle Baden Baden on re-thinking institutional practices for the post-pandemic times. For more info visit the website.
» clicca per
Contatti - informazioni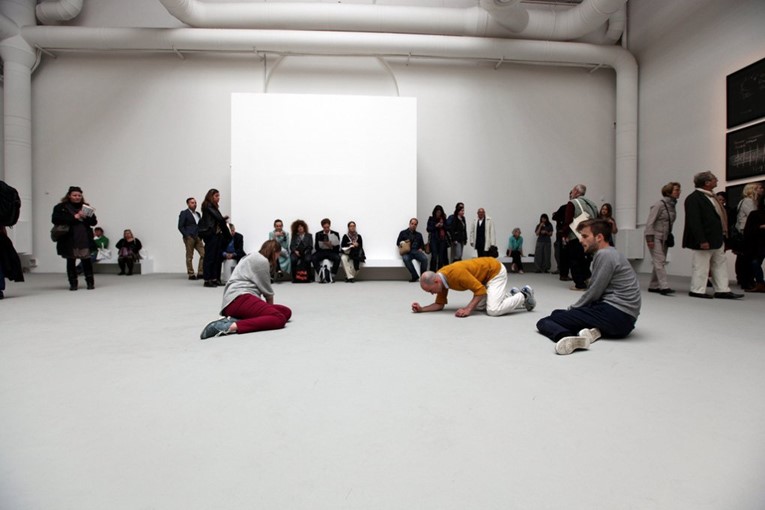 Categoria Annunci: